Canvas Prints have been one of the most popular interior decor trends in recent years because they offer a more diverse approach to wall decorations. The brilliant splashes of colour provide new visual elements that can liven up any space. Photobook US has compiled a list of 10 simple Canvas Print ideas to help you bring personality to your space.
Custom Canvas Prints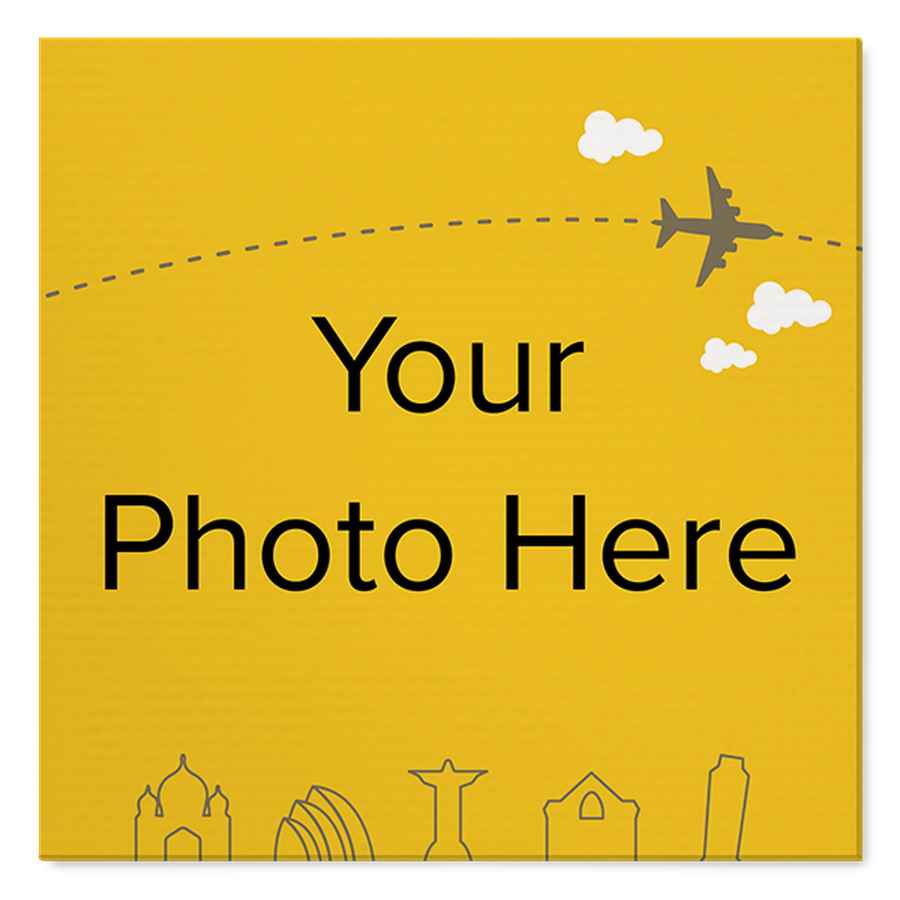 Blank Canvas Print, a traditional stand-alone Canvas Print can beautify your home. You have complete discretion in selecting a Canvas Print that complements your personal taste. Photobook's Canvas Prints are lightweight, making them portable and adaptable to any location. Our Canvas Prints have a textured surface that enhances the drama and richness of your shot. Thus, we invite you to use your favourite textured materials to show off your creativity!
Check out Garden of Lotus Split Canvas Prints, created by ARTJAMILA, a Malaysian artist. With no professional art training, her art is created entirely from the heart, and she has developed a distinct personal style in her work.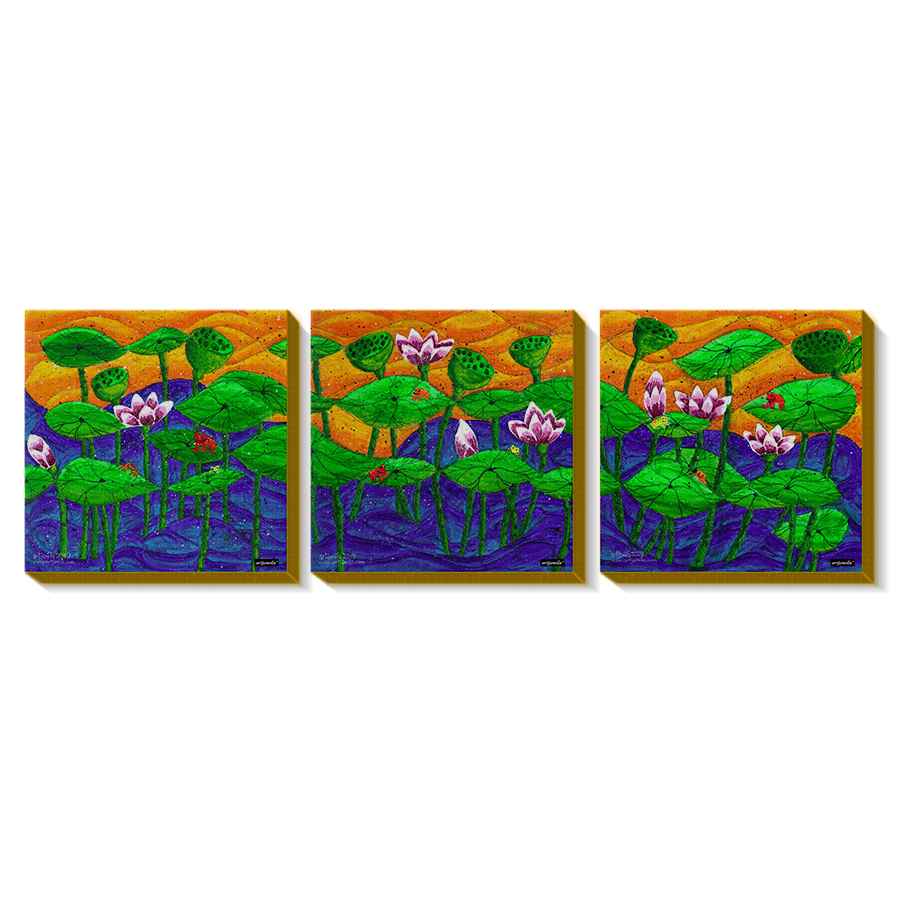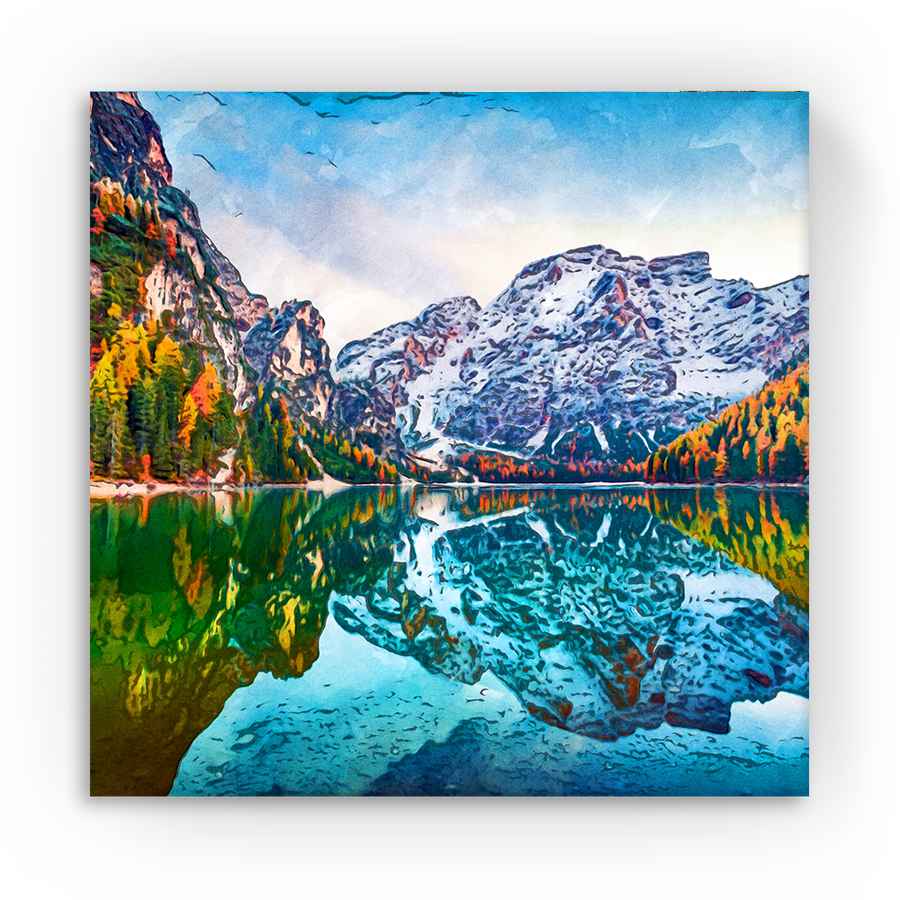 Printing stunning watercolour wall art is also a popular way to personalize your space! When it comes to your living room, you can't go wrong with Watercolour Painting Canvas Print because it will set the tone for the entire space. The Canvas Print should perfectly show your personality and distinct flair.
To commemorate your marriage, check out our All Romance Canvas Print! You can display and express your love story with a wedding Canvas Print. You will be reminded of your commitment to each other all the time too.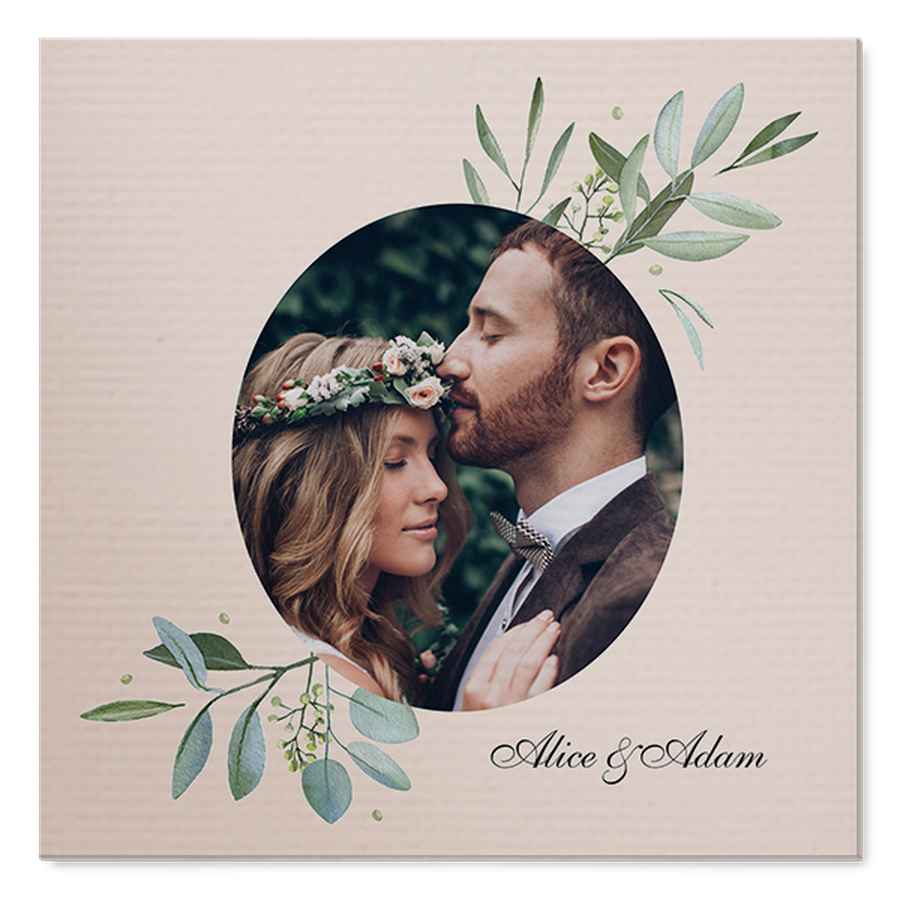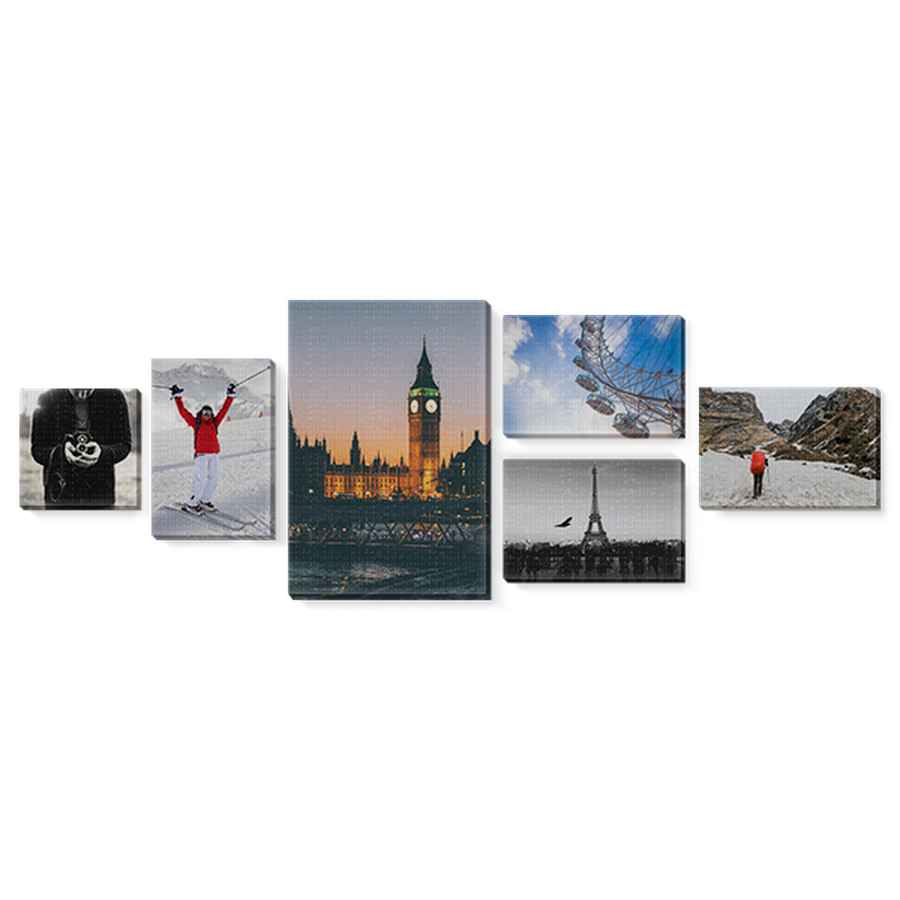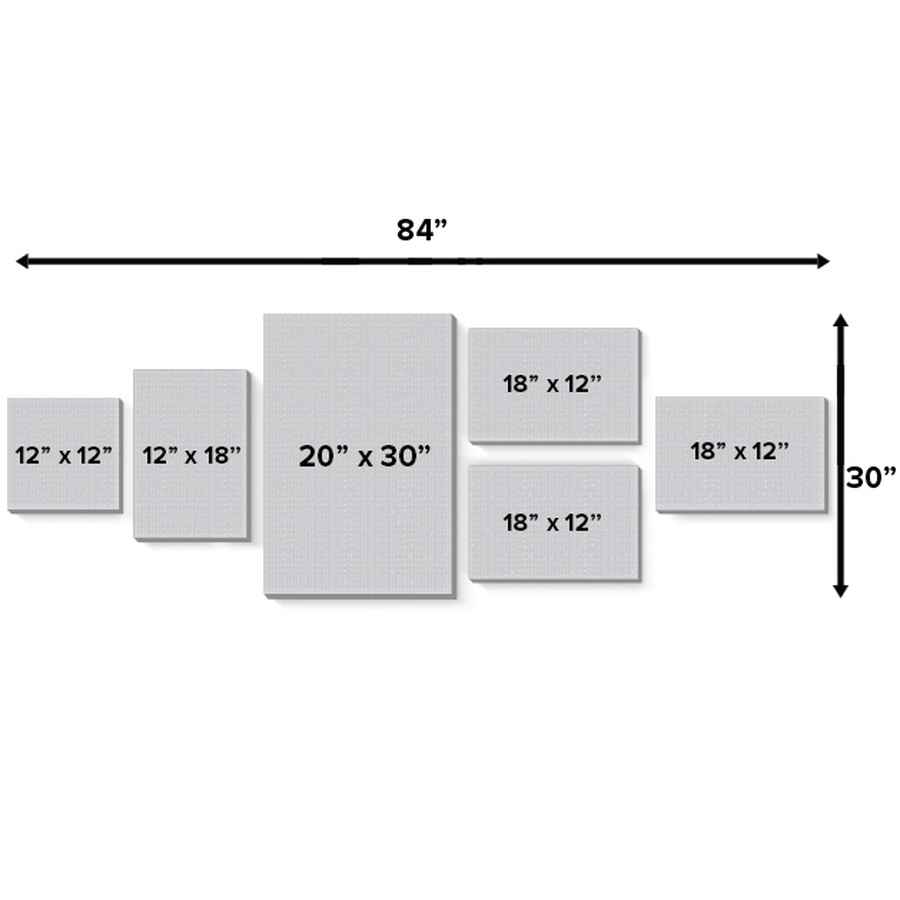 Before you begin hanging images on our Blank 6 Multi Mix Canvas Prints, make sure to plan your layout. Arrange your photos and art prints on the floor until you find a layout that works for you. Begin with your largest, focal point items and work your way around them with the smaller ones. You can choose to go for an asymmetrical design with huge and small printings. Before ordering your Canvas Prints, make sure you measure the wall area thoroughly!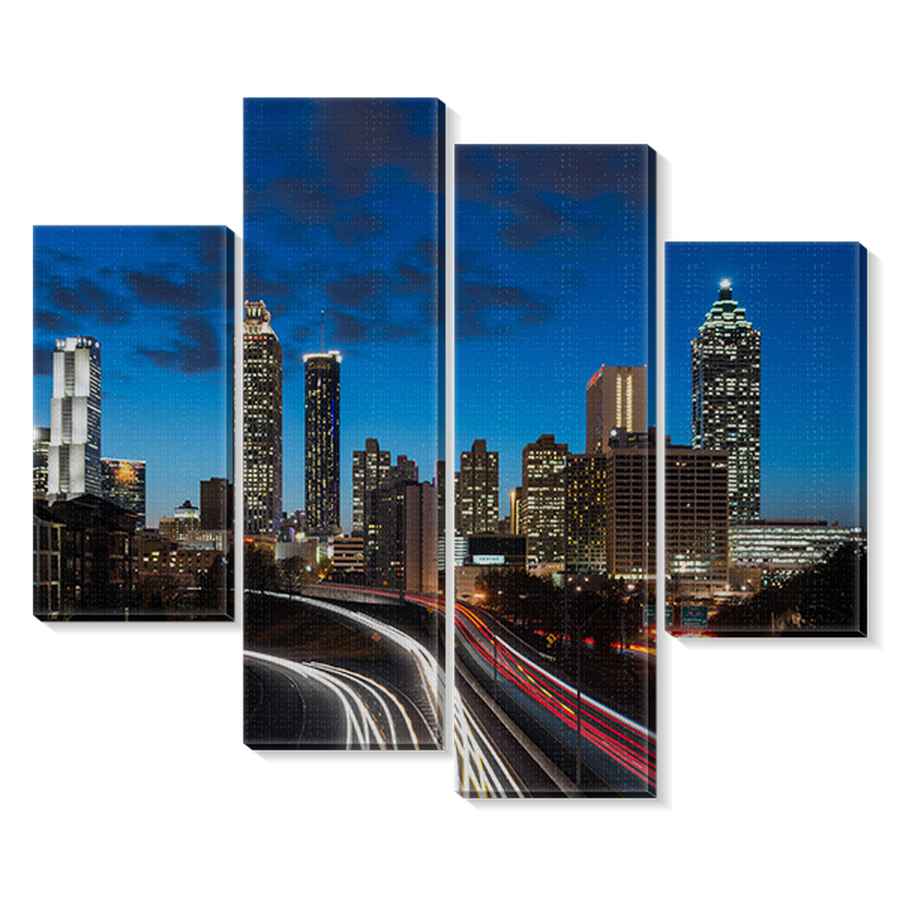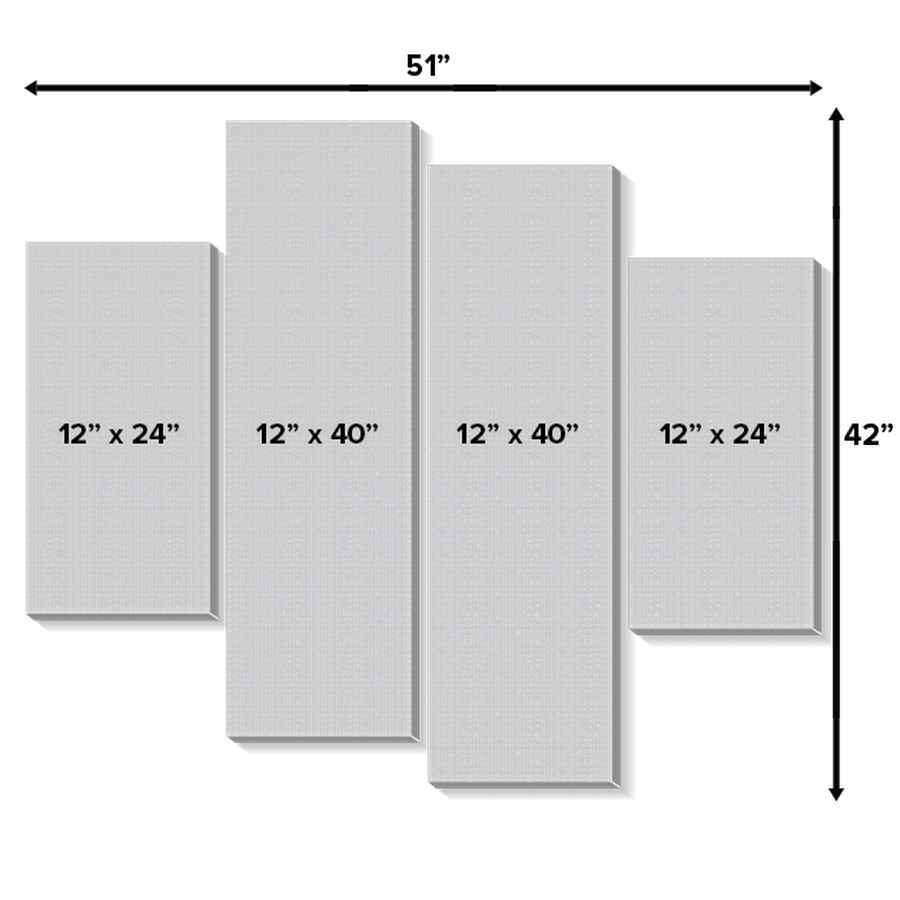 While your prints should be level, you can create an asymmetrical design with Blank 4 Split Canvas Prints, like a family gallery wall that features photos at varying heights. For a more coherent design, keep the space between your photos even.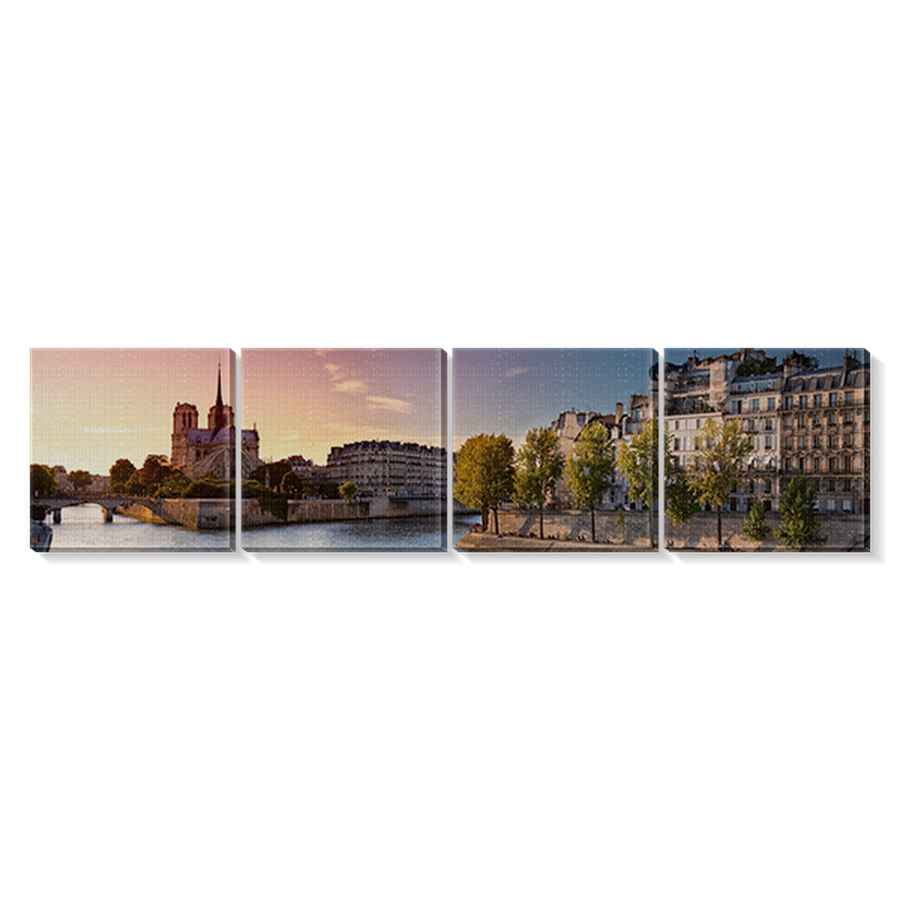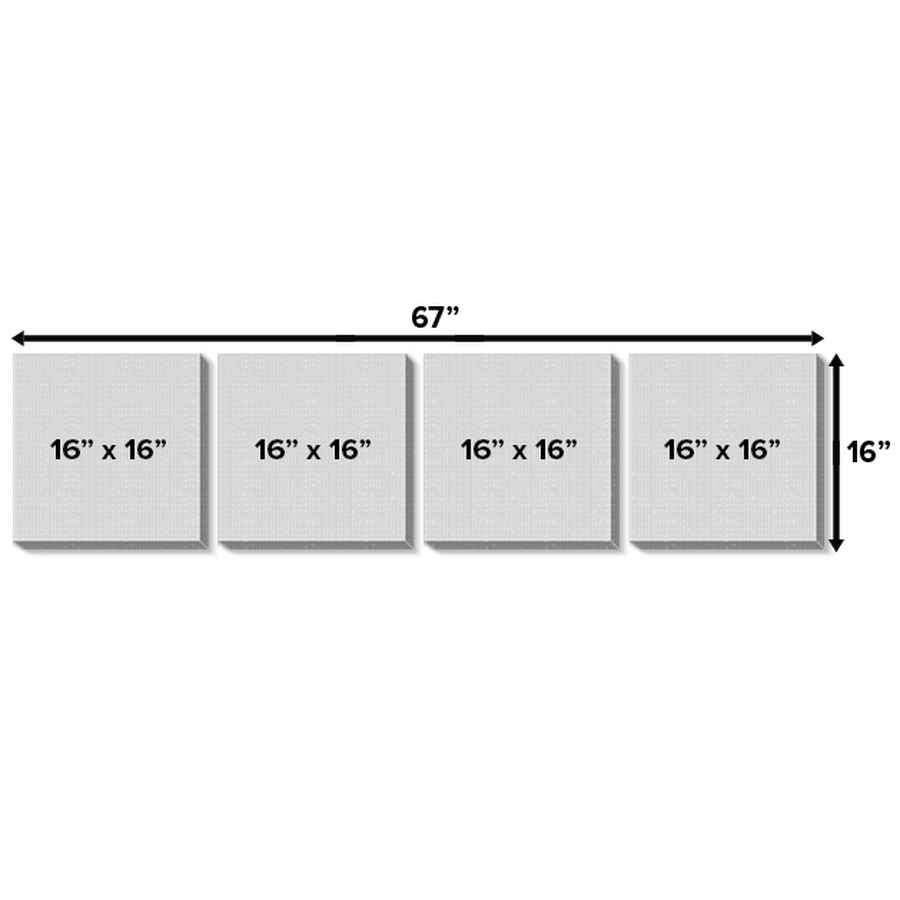 The Blank 4 Split Square Canvas Prints are great if you like four identical square Canvas Prints. The design allows your eyes to easily shift from one photo to the next.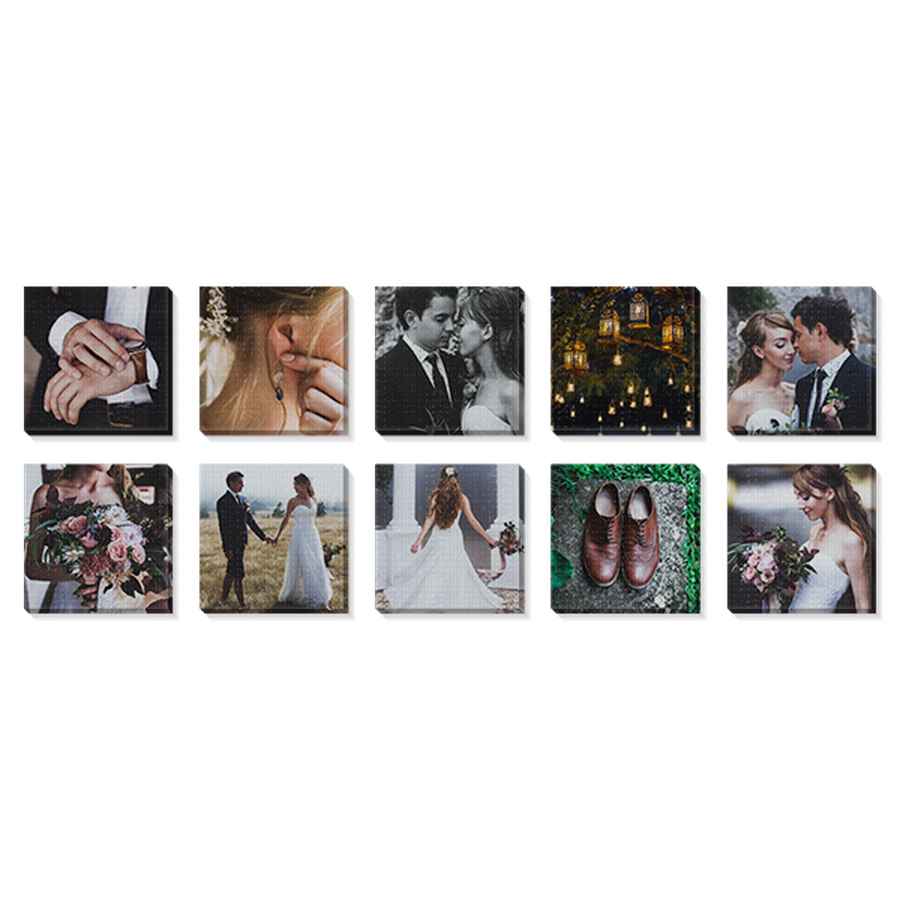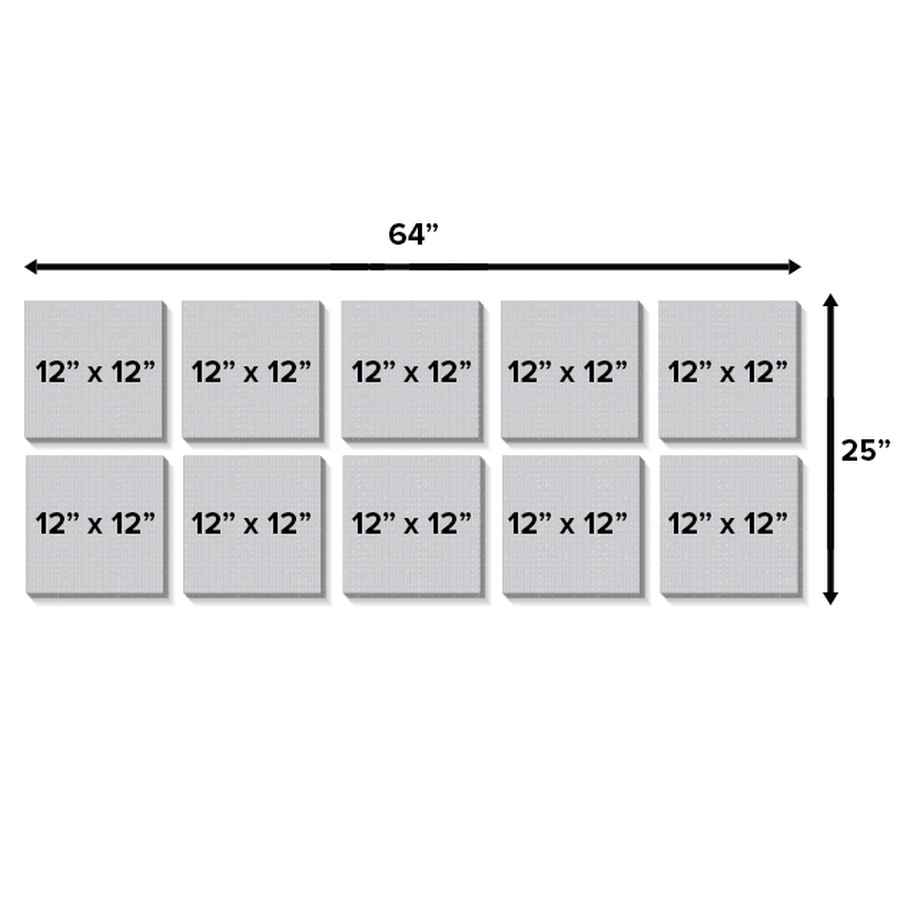 What better way to display your child's graduation photo, family photograph, or wedding portrait on your living room wall with our Blank 10 Multi Square Canvas Prints? Adjust the height of the Canvas Prints as needed based on the height of your walls and furnishings while hanging them. The photo should look balanced in the room and no one should have to struggle to look at the photos.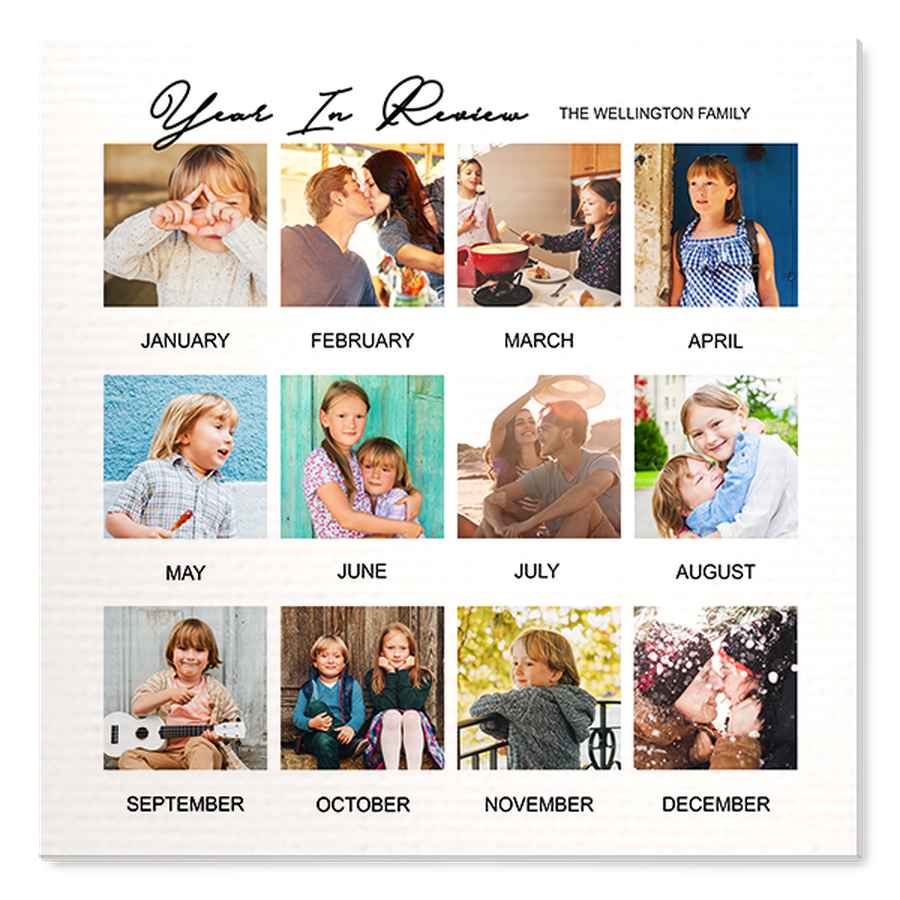 How much time do you spend in the living room? Consider displaying the A Year of Simplicity Canvas Print in areas where you and your visitors will spend the most time.
If you need a little motivation or inspiration to get you through the day, our Playful Mood Canvas Print will provide just that. Simply choose a simple and cheerful message to be printed in bold capital letters in varying colors.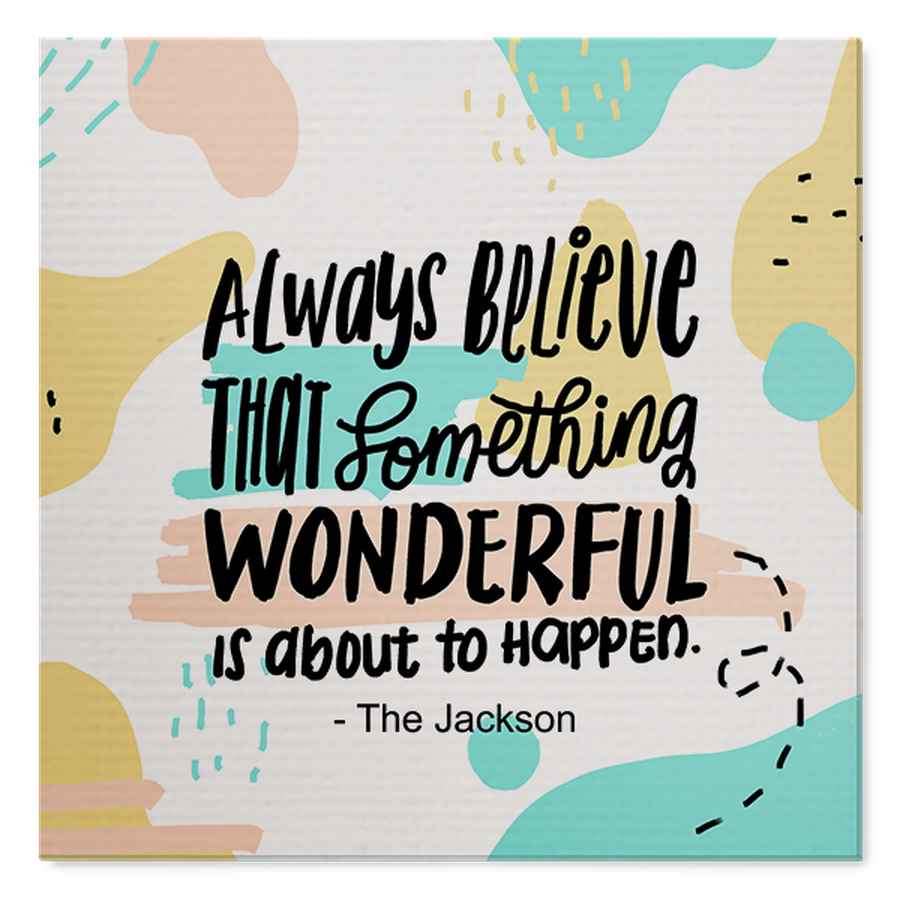 If you're planning to display your photo on your wall, there's simply no cheaper alternative to having it printed on canvas. Opt for photos that carry a special meaning, such as family moments, favorite places, and important milestones. You can also try to find photos that include colors that complement your room's scheme, or vibrant colors to add personality to your space. These easy Canvas Prints are not only high-quality but also affordable. It allows you to decorate any space on a budget without sacrificing the aesthetics of your space.